I think it is time for all of America to go on vacation, Publication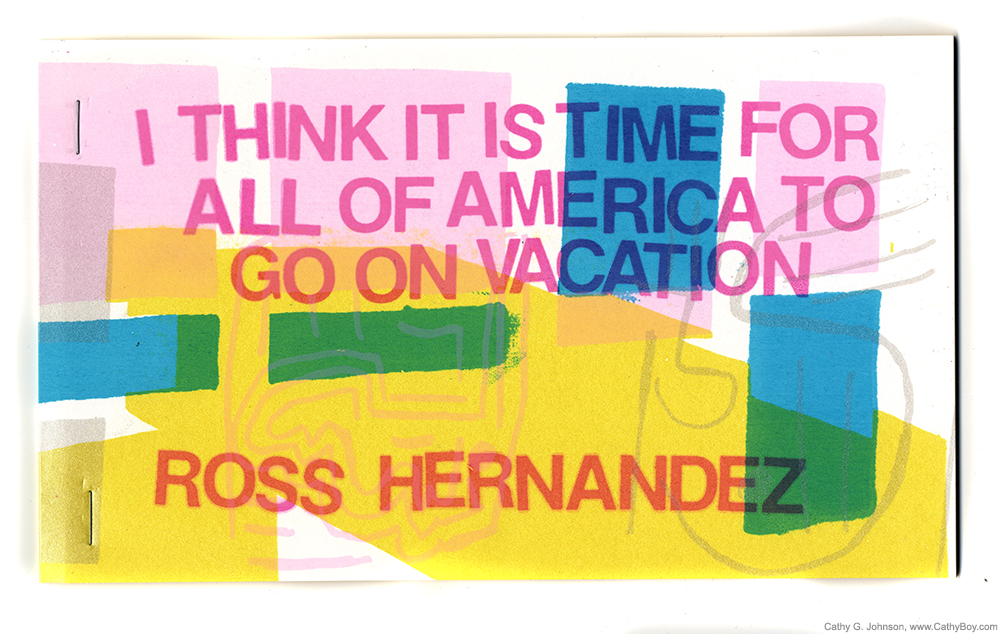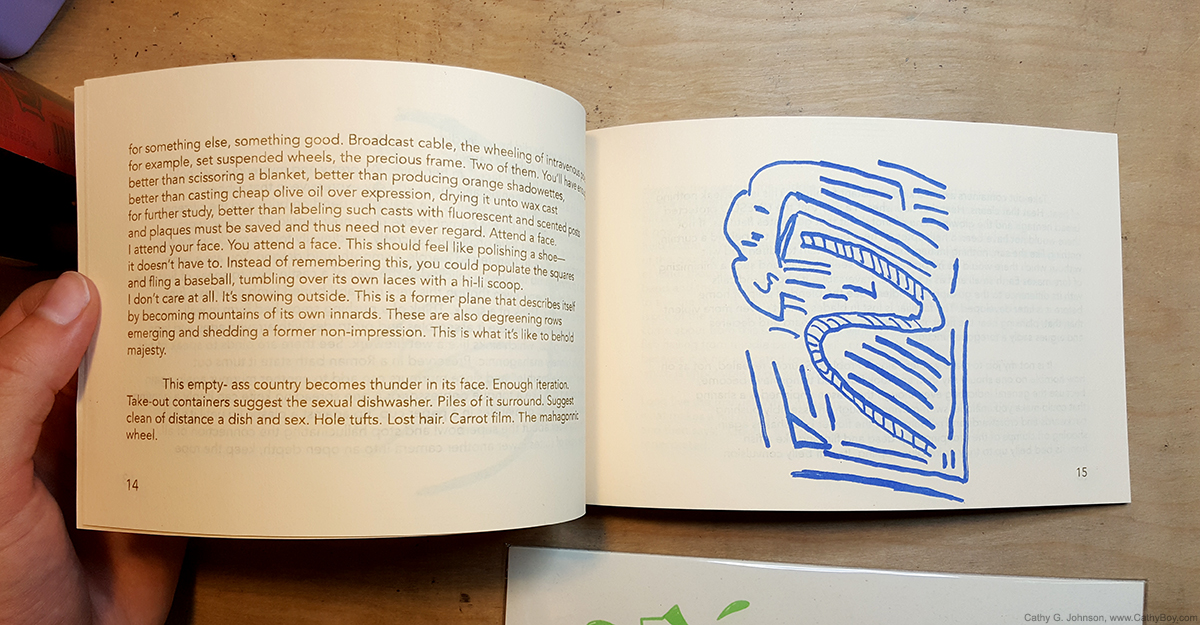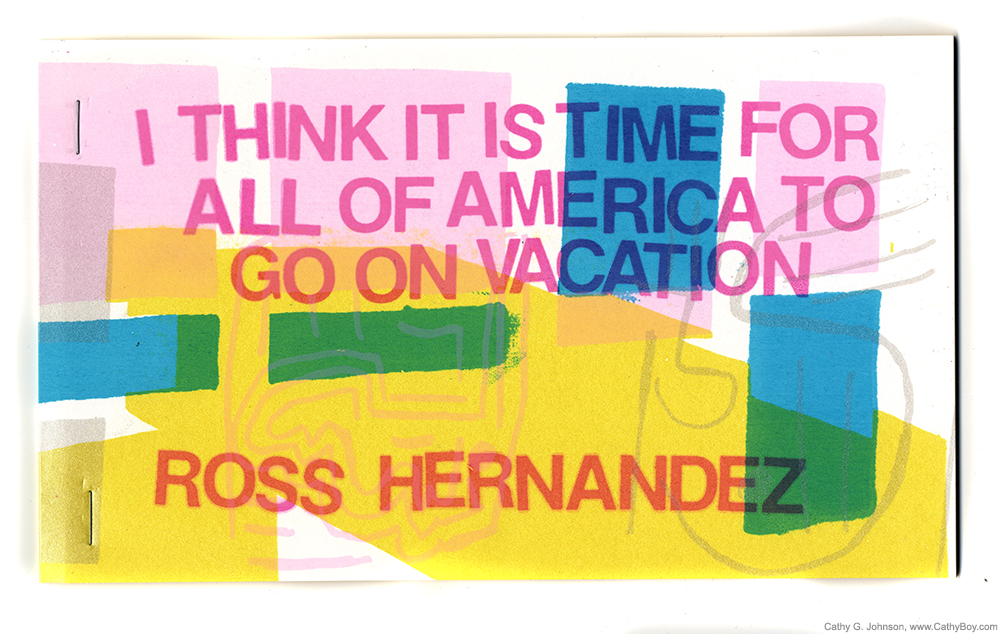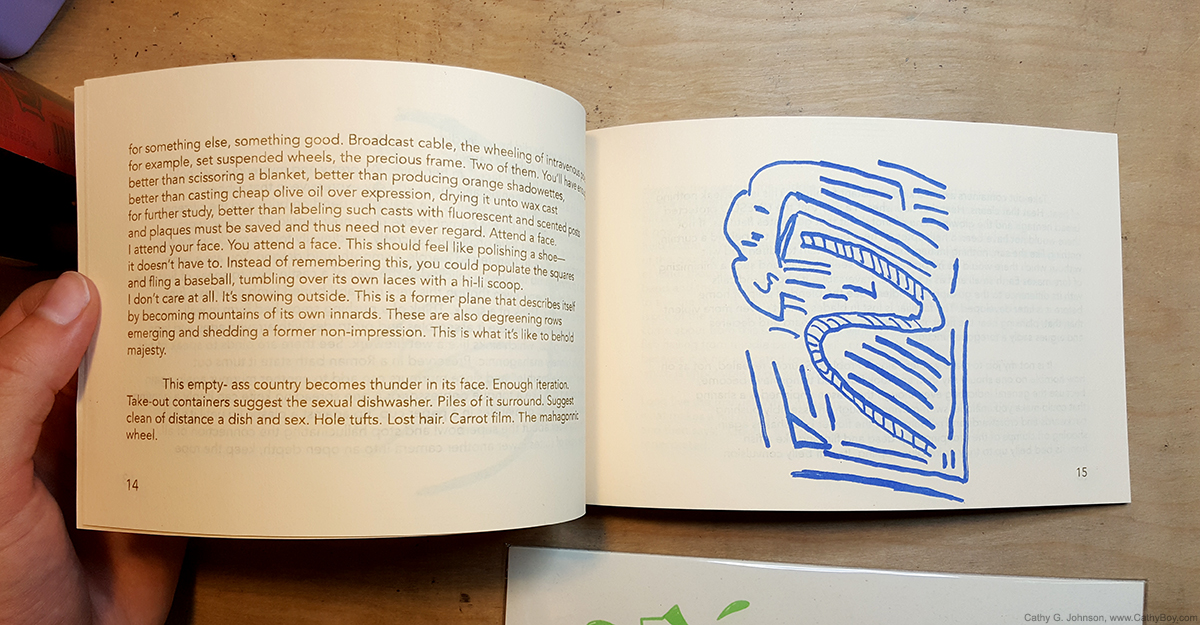 sale
I think it is time for all of America to go on vacation, Publication
I think it is time for all of America to go on vacation by Ross Hernandez
I think it is time for all of America to go on vacation! For those together to persecute those alone with problem sources in slow foreign gardens and embassies; for those alone for one last time to relate how the environment without their handling provided never a full rest from the mahagonnic wheel of their grief.
Book design by Cathy G. Johnson
Printed at the Manager MPLS Studio Courtesy of Caitlin Rae Warner
Poetry book with illustrations, 32 pages, 5-color screenprinted cover, 2-color riso printed interiors.